Food Freedom
Crush restriction and dramatically heal your relationship with food in 30 empowering days.
What if food wasn't complicated, you learned to eat intuitively, and stopped bingeing for life?
You'd have Food Freedom.
(Now that's pretty awesome!!)
So let's create a solution that *actually* works...
FOR YOU!

Introducing Food Freedom!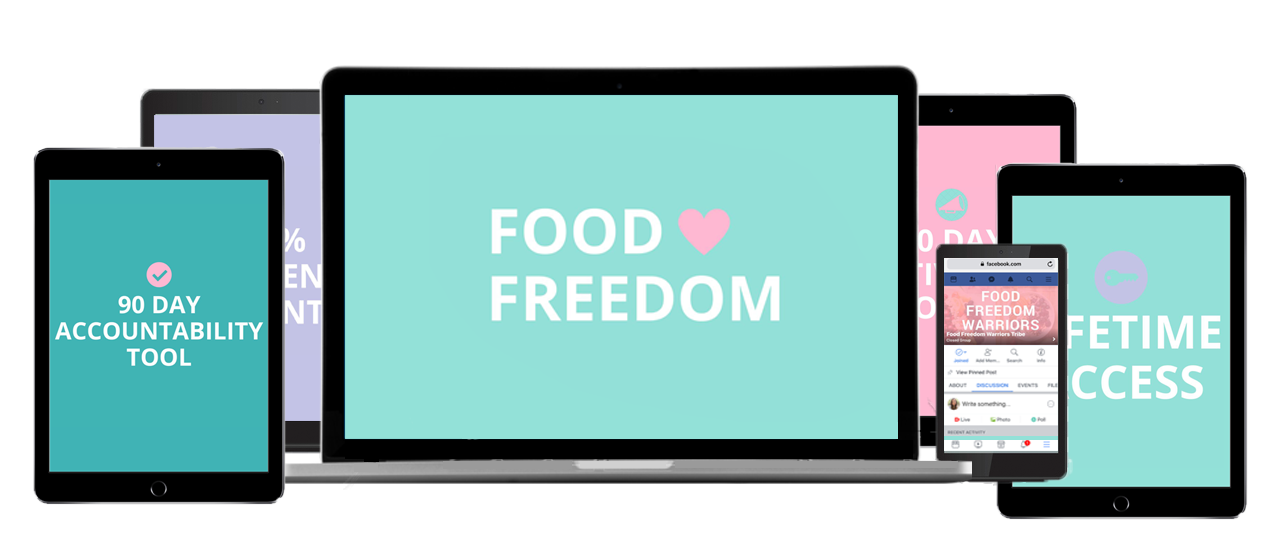 Get instant access to the student-proven 30 Day Program and exclusive coaching in my online tribe of course students!
Start Your Food Freedom Journey!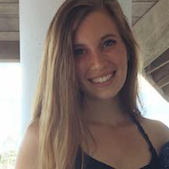 Not only does Bree give you day-by-day specific tips and steps to finding food freedom and developing self-love, but she uses personal examples and provides worksheets for you to deeply analyze yourself and apply these tips to your everyday life. From intuitive eating, to self-care, to social media, to our childhood struggles, Bree covers things I never even considered while on my journey of recovery and finding happiness. With the help of this program, I truly believe that anyone who struggles can determine the route of their issues and transform into a happy, healthy, and confident person! Thank you Bree!!
- Stephanie Faust, 22, @findingfullness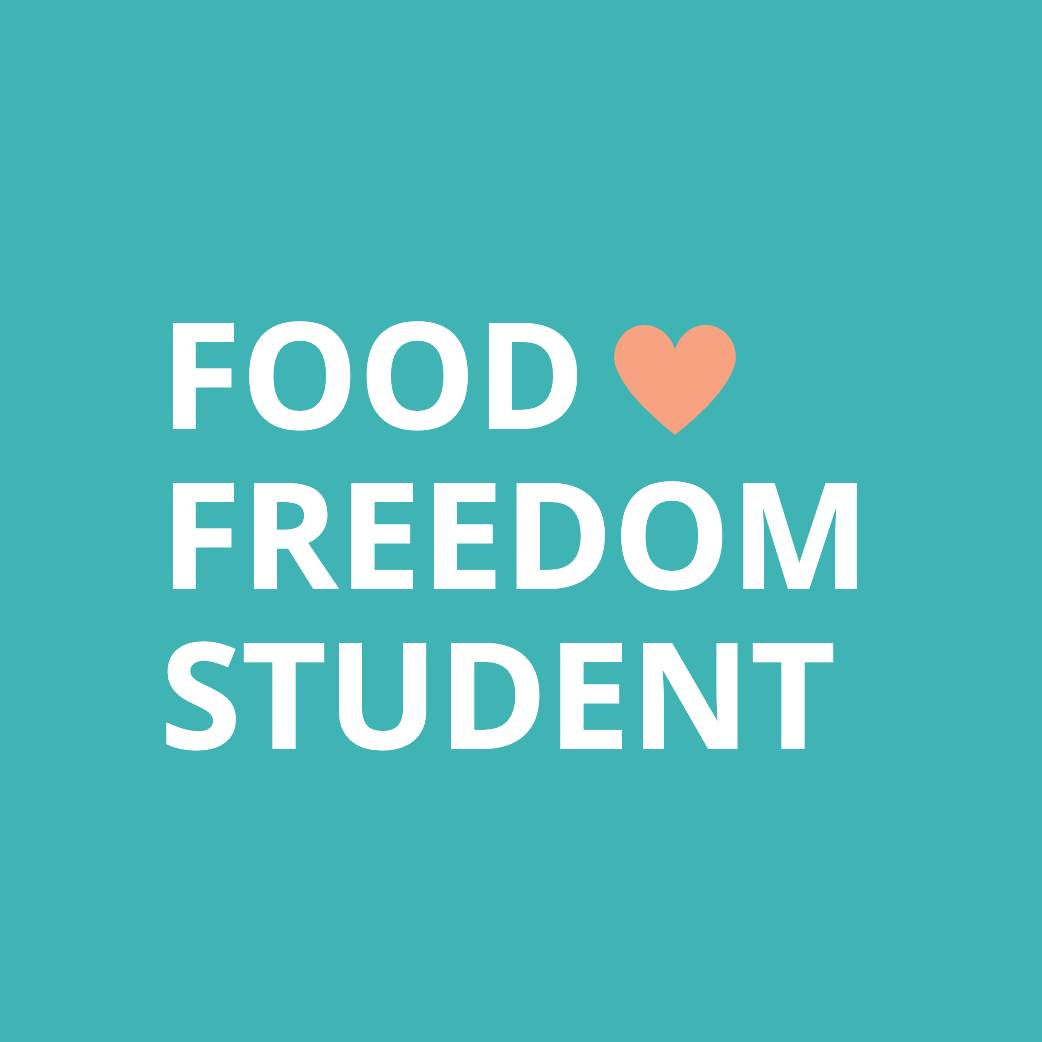 It is just food and we WILL see it as that, thanks to Bree's help! I have another 2 social events involving food and I'm a little nervous about one as it's a buffet, and it has always trigged a binge, but I'm not counting calories or restricting anymore so I'm hoping that it has given me a different mindset! So that's recovery win for me! Anyone else had recovery wins? Being in this group is definitely one!!
- Food Freedom Student, Coaching Group Conversation
Does any of this sound like what you're going through?
Stuck in a cycle of food guilt. Are you in at a standstill with food... stuck in a dieting mindset filled with overwhelming food guilt anytime you try to break free?

Beyond frustrated that nothing works. Have you been trying to heal your relationship with food for a while, but just can't seem to get past the cycle of restricting and binge eating?
Exhausted from the energy it takes to be so strict. Is the restriction getting so mentally and physically exhausting that it's taking away the joy and fun in doing the things you want to?
Feeling anxiety from being without your food. Are you forced to bring snacks and prepped meals with you everywhere in case you get hungry? And does going out to eat at a restaurant or at someone else's home fill you with anxiety?
Balance is something you can't find... ever. Is it a constant struggle to find "balance" between indulging and eating healthy? Does balance even exist?! Are you caught in between extremes all the time?
I get it (and I've so been there)...
You want a simple solution that makes sense, so you can stop trying to navigate food without messing up + finally have something that WORKS so you can be free to "just eat" without obsessing or stressing and enjoy your life already!
WHY DO IT ON YOUR OWN WHEN THERE'S AN ENTIRE COMMUNITY WAITING TO HELP YOU?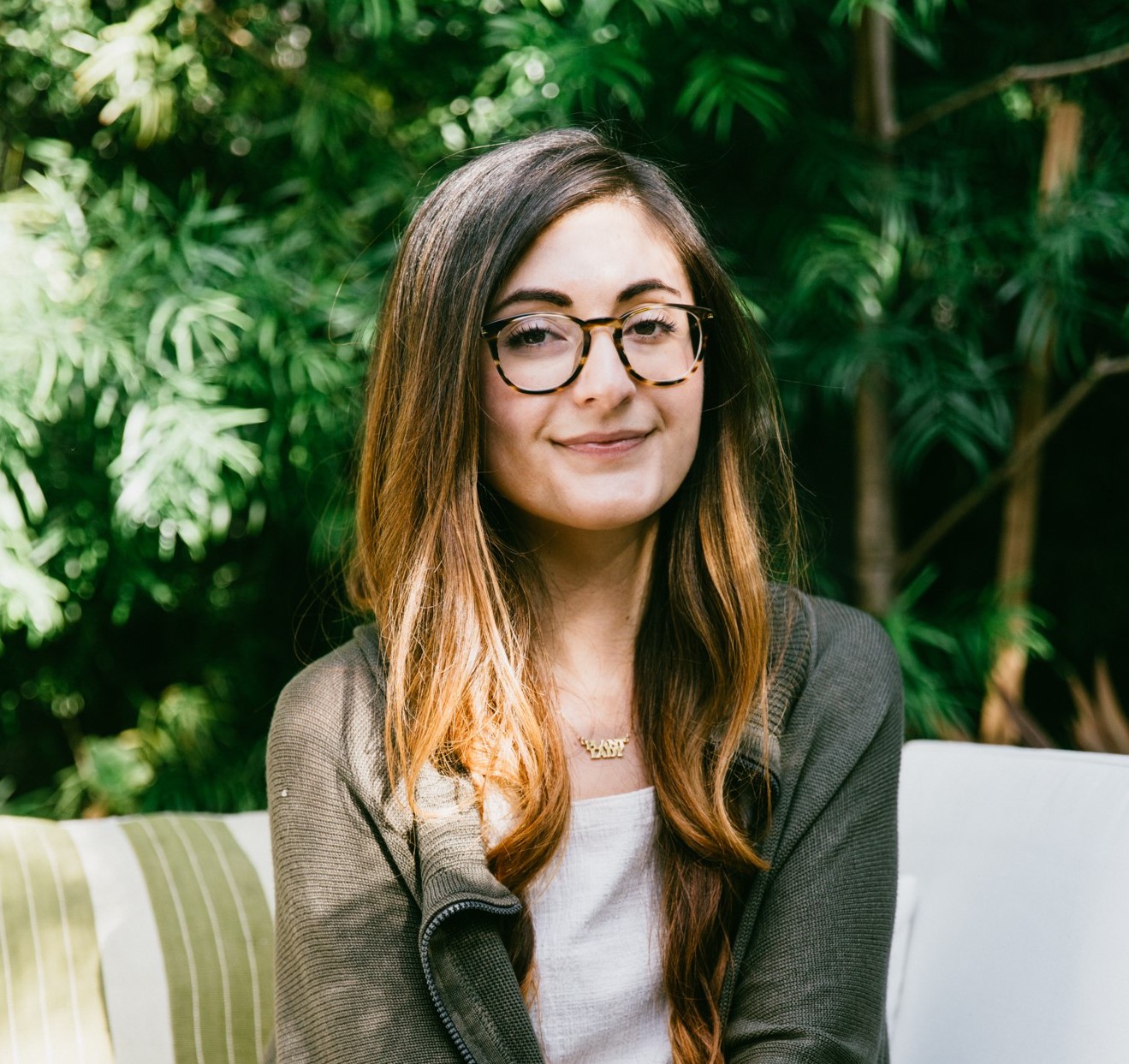 Bree's approach to finding freedom from food is refreshingly simple, in the best way. She walks you through everything step by step, breaking down on the elusive "How To's" involved in healing your relationship with food. The best part is you feel like your best friend is with you everyday supporting you.
- Cara Carin Cifelli, Holistic Health Coach, CarasKitchen.net, @caraskitchen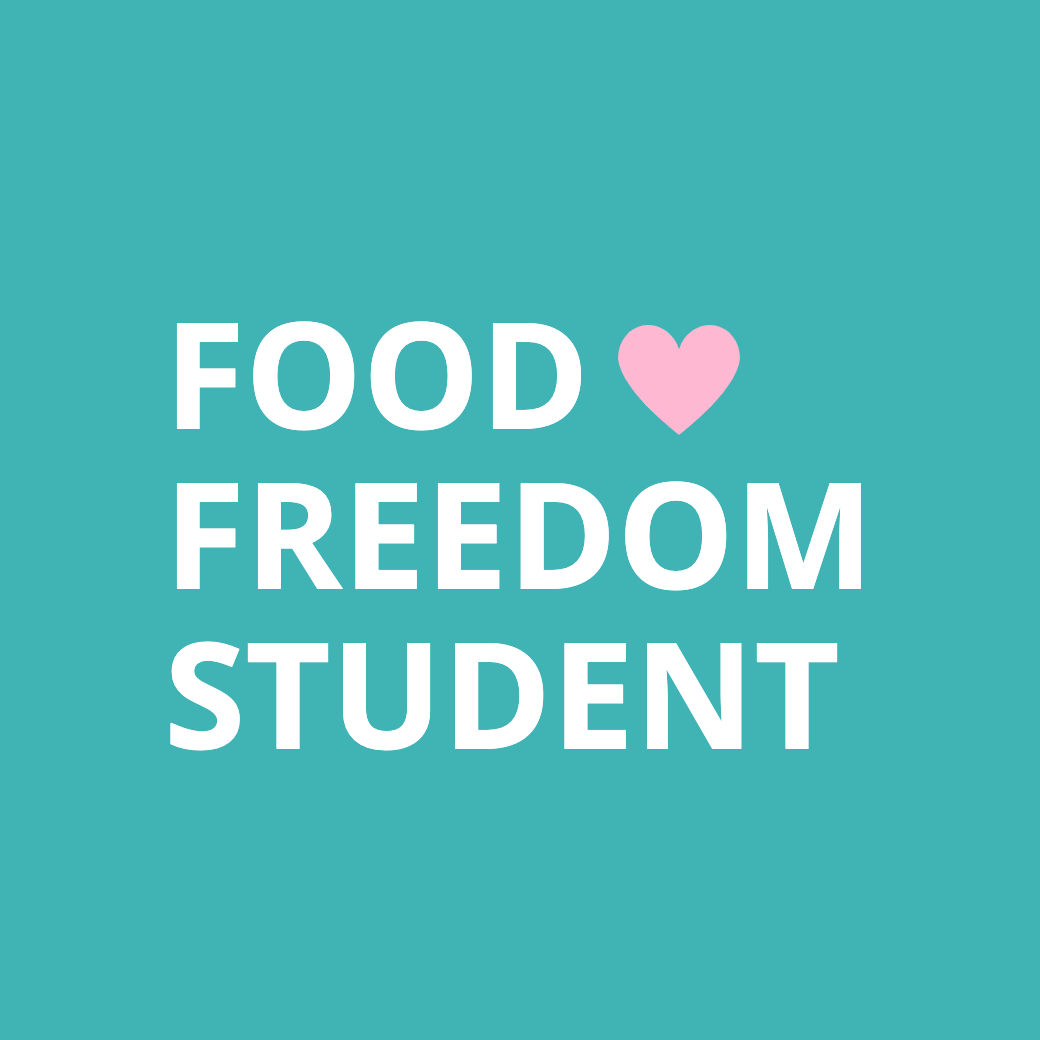 I deleted the calorie app and feel so free!!!! But the weekend is upon us, which has always thrown me off due to having to break my what a called a "healthy" routine and spend it with family and friends and food is always involved. BUT, I've been putting the FF Warriors ways in place! I'm on day 2 of the workbook and I'm ready for this!
- Food Freedom Student, Coaching Group Conversation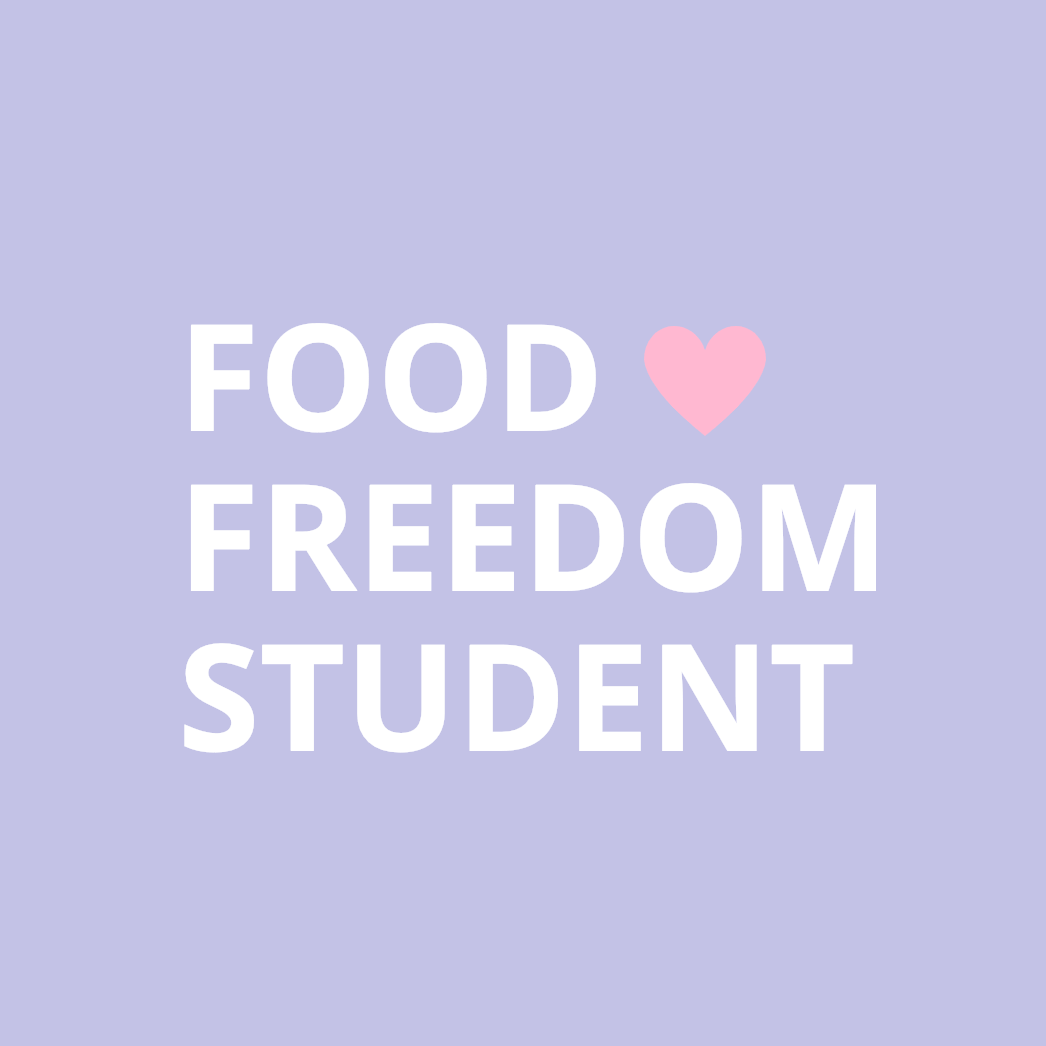 Your story, and delivery of your message was such an organic fit for me I signed up for your course and loved it. I had so much life reflection in the first two weeks that I haven't yet completed the course all the way. I spend a half hour with the workbook every morning and there were so many light bulb moments that I almost couldn't absorb it all on the daily. I've really loved it.

Historically I've stayed on the binge side of things, especially sugar. That's led to weight gain and further depression. Your course has really help me dig into the why of things. I know you get it... like - really get it in a way that is authentic to how I'm feeling!
- Food Freedom Student, Coaching Group Conversation
Start Your Food Freedom Journey!
What Do You Get In The Course?
(Total Program Value: $1,246.00)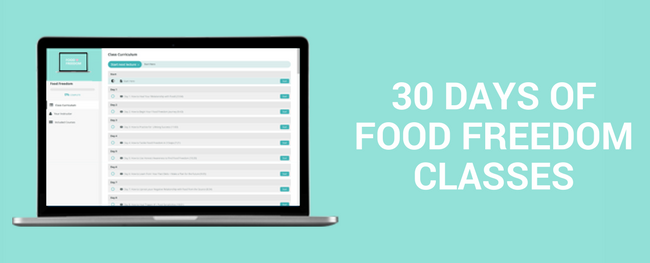 Each day's course materials can be completed in about 20-45 minutes, which equals 800+ minutes of coaching in this course!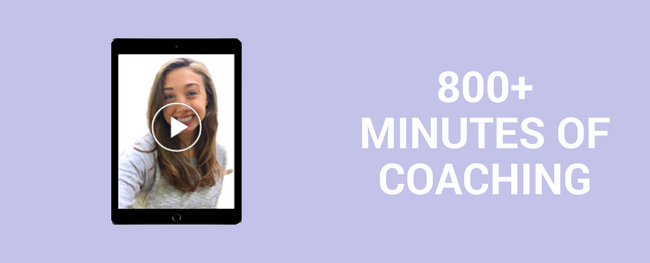 Each day has a video coaching session + a supplemental guide + a set of actionable workbook questions.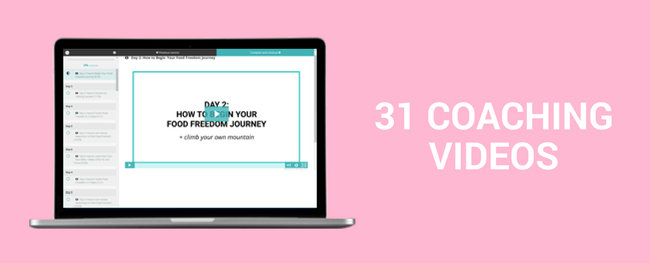 Each daily video coaching session is ESSENTIAL to teaching you strategies that you will use to find Food Freedom.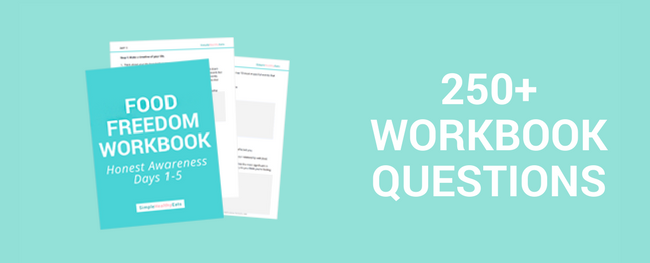 Each daily set of workbook questions allows you to apply what you learned in the lesson to your own life.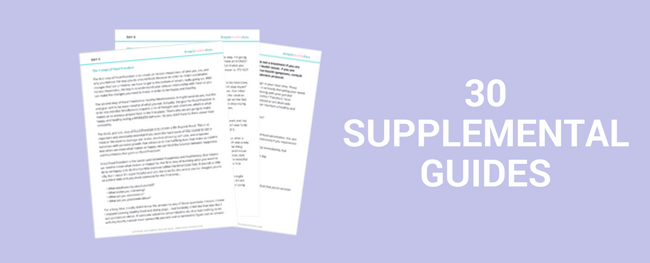 Each daily supplemental guide summarizes the major points within the lesson.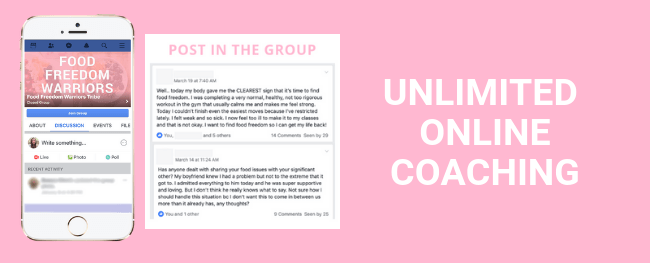 You'll also get Unlimited Online Coaching through my Exclusive Coaching Group for Course Students: the Tribe of Food Freedom Warriors.
Student-Proven Strategies, Guidance, and Support.
THAT is how you find Food Freedom!
Enroll in Food Freedom for this one-time payment and get lifetime access to the course materials, coaching group, and any upgrades or updates I make to the course for free!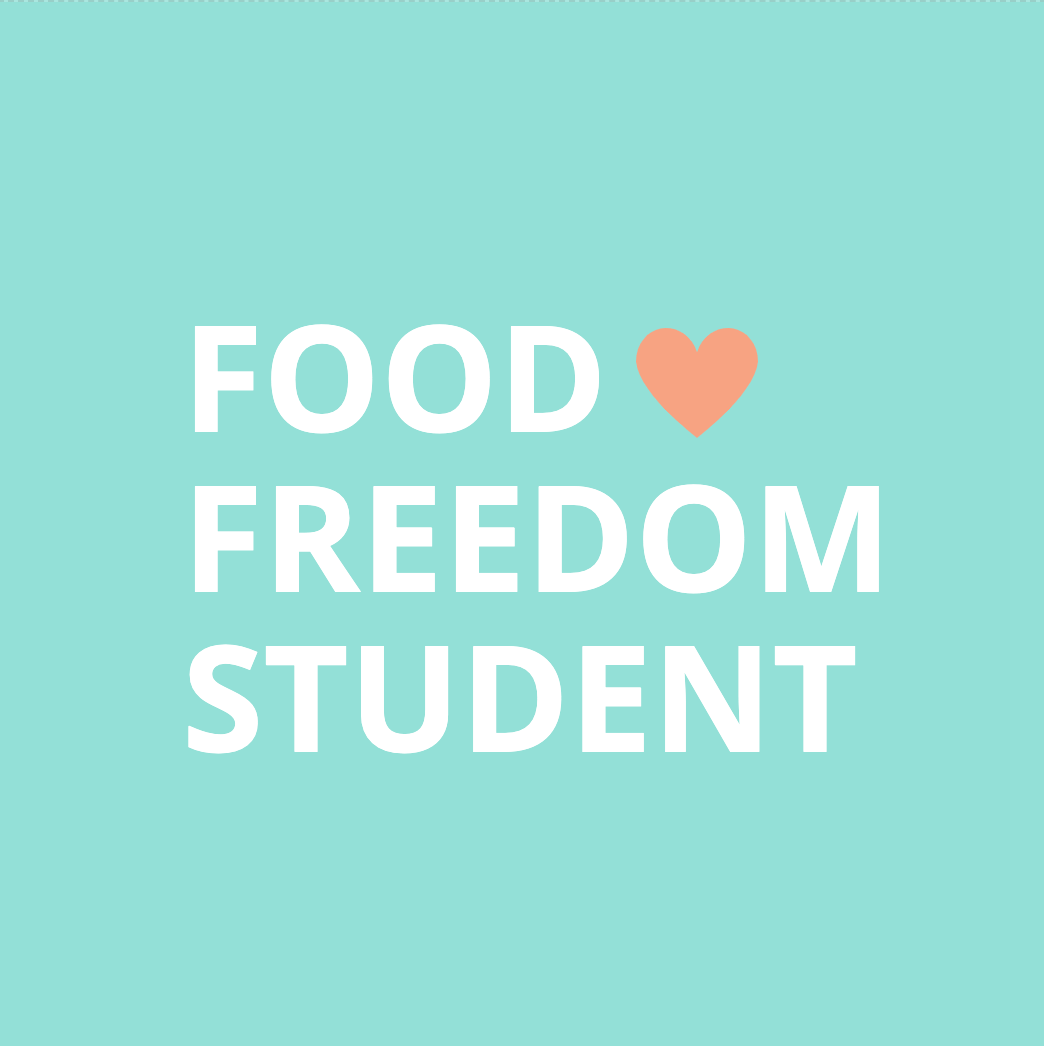 had a rough night with another binge and some tears afterward (been a week with more binges than normal which is probably good for my weight gain goals but hard on the restriction-obsessed mind). BUT I came on here before going to bed and read through all of y'alls posts from this weekend and felt so much support from realizing that none of us are alone in this!! you are all so incredible. while each of our battles is a little different we can all build each other up so much which is incredible. You are all gorgeous human beings inside and out and I am so grateful for this group!!! Tomorrow starts a new week - for me this means a fresh start and new chance to have some victories in this whole eating thing! Good luck to everyone else this week and sending out good vibes. We got this !! Pls hope and pray that I can accomplish this week with less binges and more even/balanced eating!
- Food Freedom Student, Coaching Group Conversation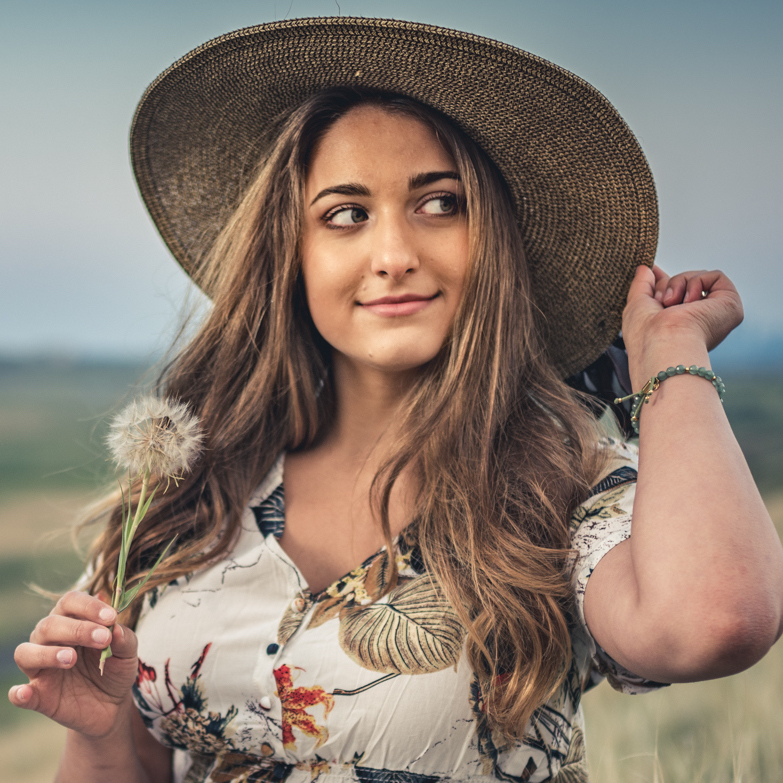 As a fellow coach in the industry I must say that Bree takes Food Freedom to a whole different level. She has climbed the mountain herself, taken notes of the hurdles along the way, and made it to the summit. To put it simply, SHE GETS IT. But most importantly, her commitment to bringing everyone to the top of the mountain with her is absolutely astounding and her passion, love and care stands out alllll throughout Food Freedom.
From the videos to the workbooks, it feels like Bree is literally right there next to you, reminding you that Food Freedom is more than possible and you are worthy of having it day-in and day-out. Her coaching style is relatable, clear, and actionable. She makes Food Freedom possible for everyone with her step-by-step coaching method, so no matter where you are in your journey right now, trust that Bree will guide you to ultimate Food Freedom!
- Mary Jelkovsky, 19, Body Image Coach, maryscupoftea.com, @maryscupofteaa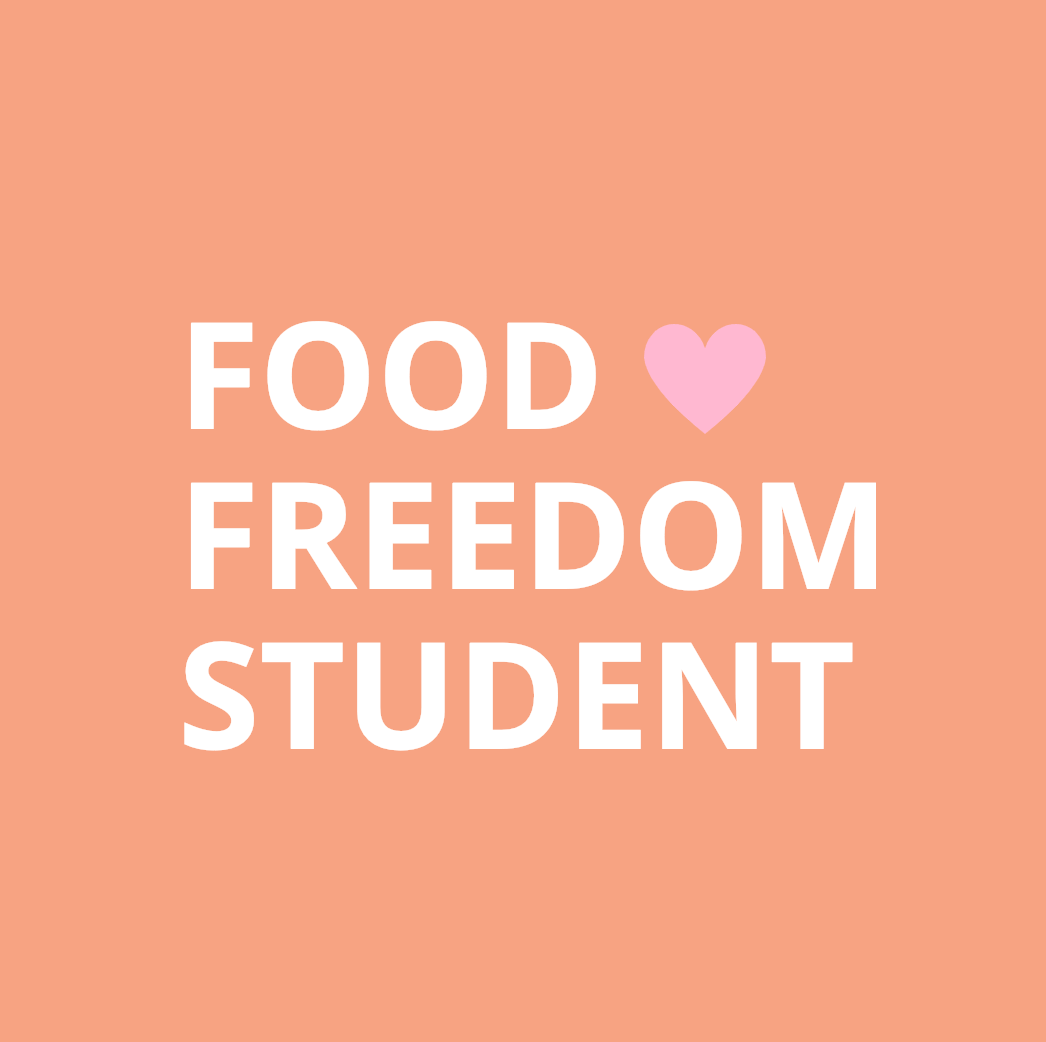 I have been taking my time going through the course again & I find it helpful to listen to some of the videos a few times through- making productive use of walks with my dog!
I listened to day 25 several times & listened to day 26 today. Before my yoga this morning, I went and stood in front of the mirror, pulled up my shirt & looked at my little belly with a smile on my face. As someone who has loathed my stomach for as many years as I can remember, this was a huge accomplishment :)
Thanks Bree! You are right- changing my body won't change how i feel about myself, so I need to love myself right now & recognize all the qualities I love about myself instead of the 1 thing that bothers me! My belly does not define who I am.
- T.B., Food Freedom Student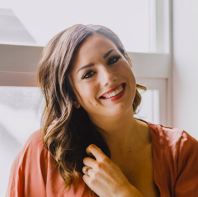 Bree is an exceptional coach and leader in the field of food freedom. She not only covers the step-by-step process of reclaiming your relationship to food, but also explains how important it is to do the deeper work of self love and body acceptance. If you are ready to leave dieting and restriction behind and reclaim your life, Bree is your girl! Don't miss out on this opportunity to heal and find true freedom.
- Rini Frey, 28, Eating Disorder Recovery Coach, ownitbabe.com, @ownitbabe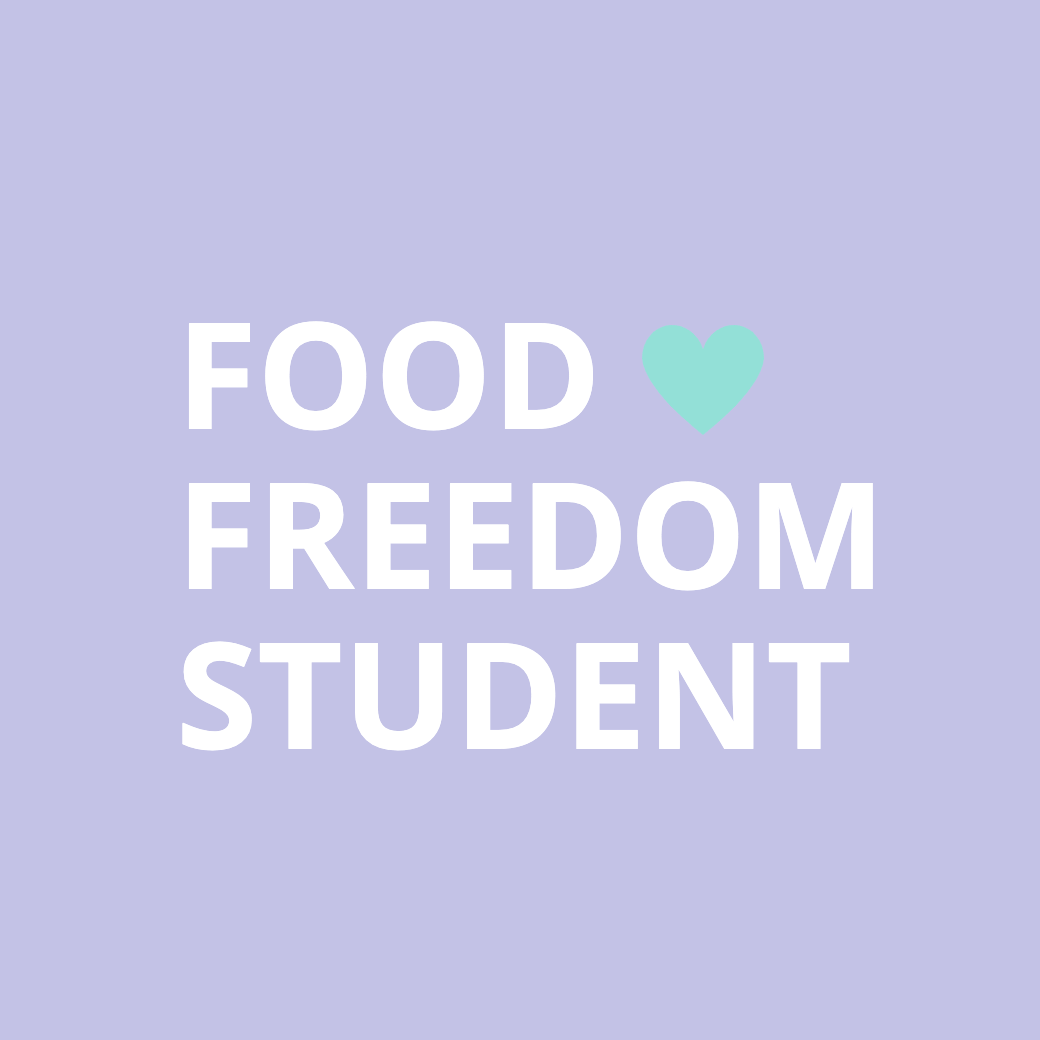 Having support in your life is soooo important. I've been having a rough time finding peace with food and my mom noticed it's been a hard week for me. I found her note in my lunch bag this morning and it brought me to tears. It reminded me that I'm not alone and everyday is a new day! It's the little things like this that helps immensely through this recovery journey! Figured I would share this with y'all, make sure you have at least someone that will help you throughout this process, we can't do it alone!!!
- Food Freedom Student, Coaching Group Conversation
Start Your Food Freedom Journey!
Course Content Samples: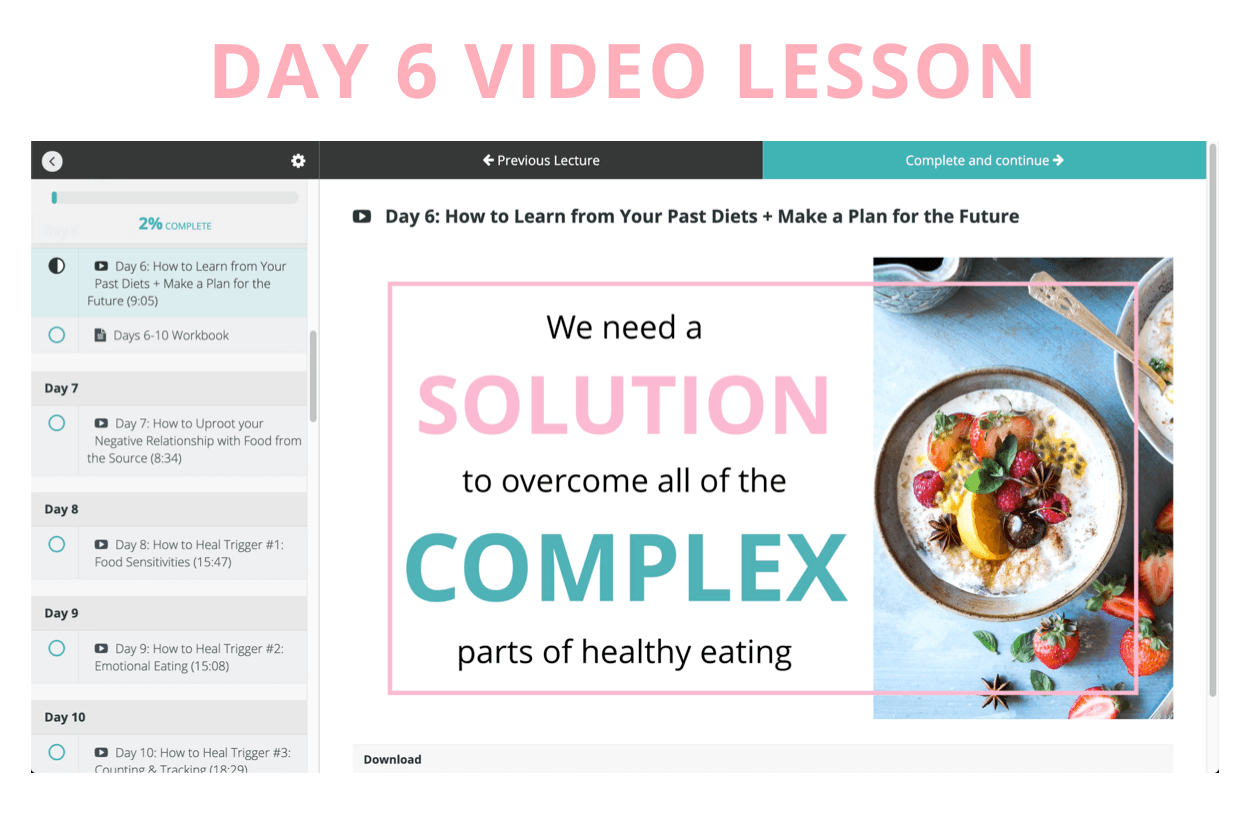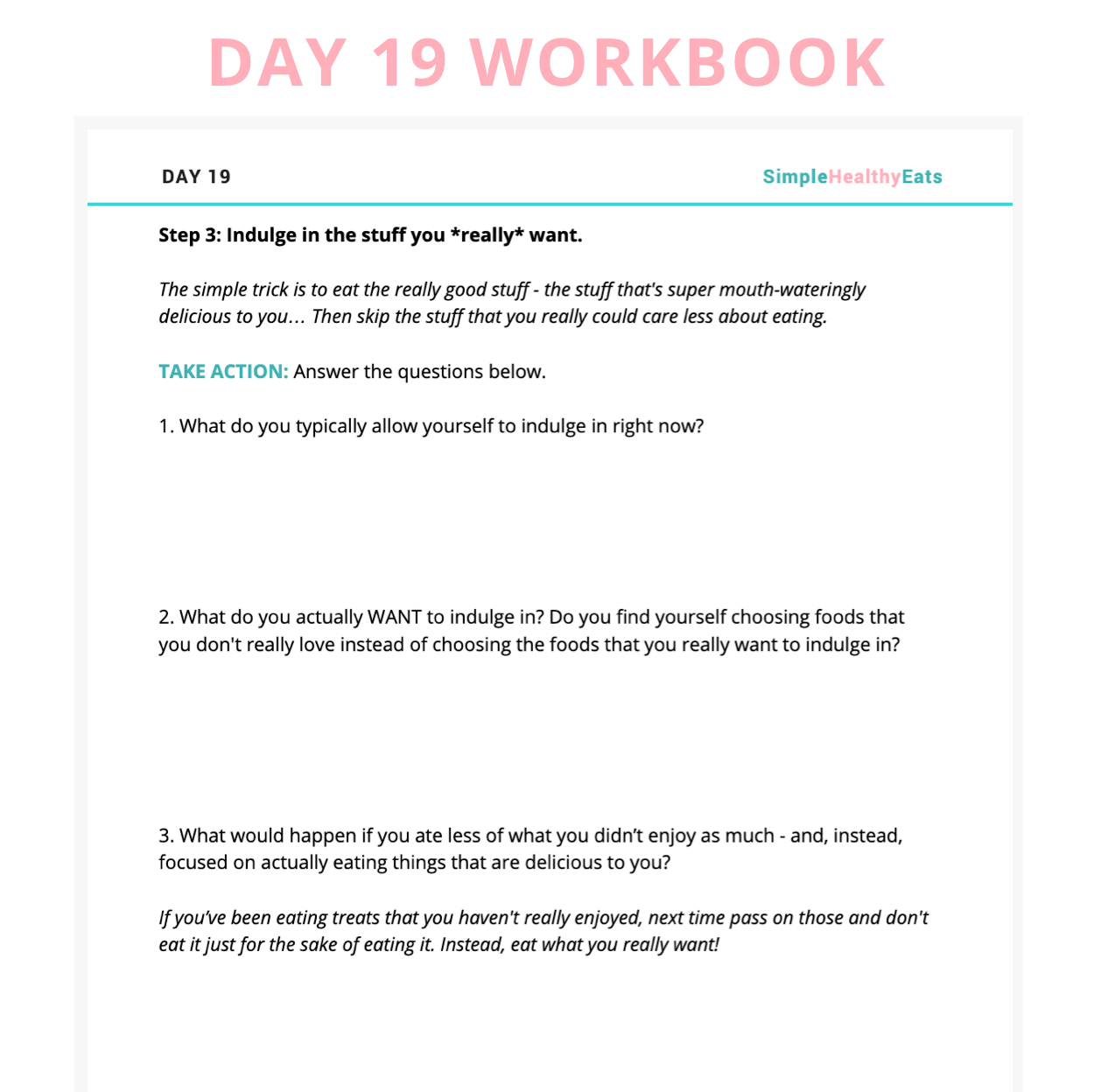 The Entire 30 Days of Course Topics Include:
Intuitive Eating, Mindful Eating, Binge Eating, Self Care, Body Image, Breaking Free from Restriction, and So Much More!
FOOD FREEDOM IS EASIER WITH A TRIBE OF PEOPLE SUPPORTING YOU
Use the Workbook to Turn Everything You Learn Into a Customized Plan Made for YOU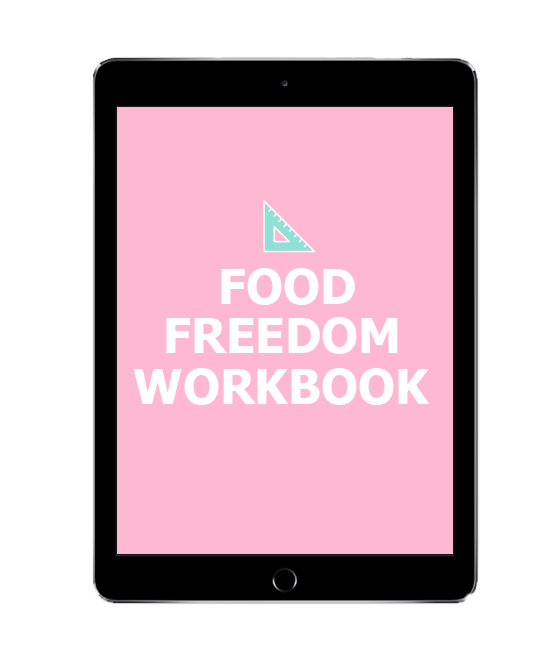 The reason this Food Freedom Workbook helps you heal your relationship with food so dramatically is because you build on what you learn every single day. It's a system that all works together! You'll use the workbook to make powerful changes, step by step! Each daily workbook section allows you to apply what you learned in the lesson to your own life. So you can get the best results!
You'll learn how to...
Unstick yourself from your messy relationship with food.

Indulge in things you love without the food guilt.


Relearn the ideas of hunger and fullness.

Prevent one cookie from turning into binge eating the whole box.


Stop feeling like every added calorie is going to make you gain weight.

Free yourself from the binging and restricting mindset.

Passionately love your healthy and happy relationship with healthy food.


Ditch food rules and diet labels.

Feel confident in practicing self care and putting yourself first.

Prioritize what you need most to create peace of mind.

Manage and reduce stress in non-traditional ways, made specifically for you.

Keep the balance of doing what you love and doing what keeps you healthy.


Unlock your purpose for creating a healthy lifestyle in the first place.

Find the secret to outsmarting the triggers behind restrictive dieting.

Go out for dinner without worrying about what food you'll be "able" to eat.


Crush your self-sabotaging eating habits by fixing the root of the problems.
and....
How to trust YOURSELF to make decisions that make you happy and healthy in each moment - without stressing about the past or the future!!!
(I love that last one so much!!)
Start Your Food Freedom Journey!
Check Out the Bonuses You'll Get for Free: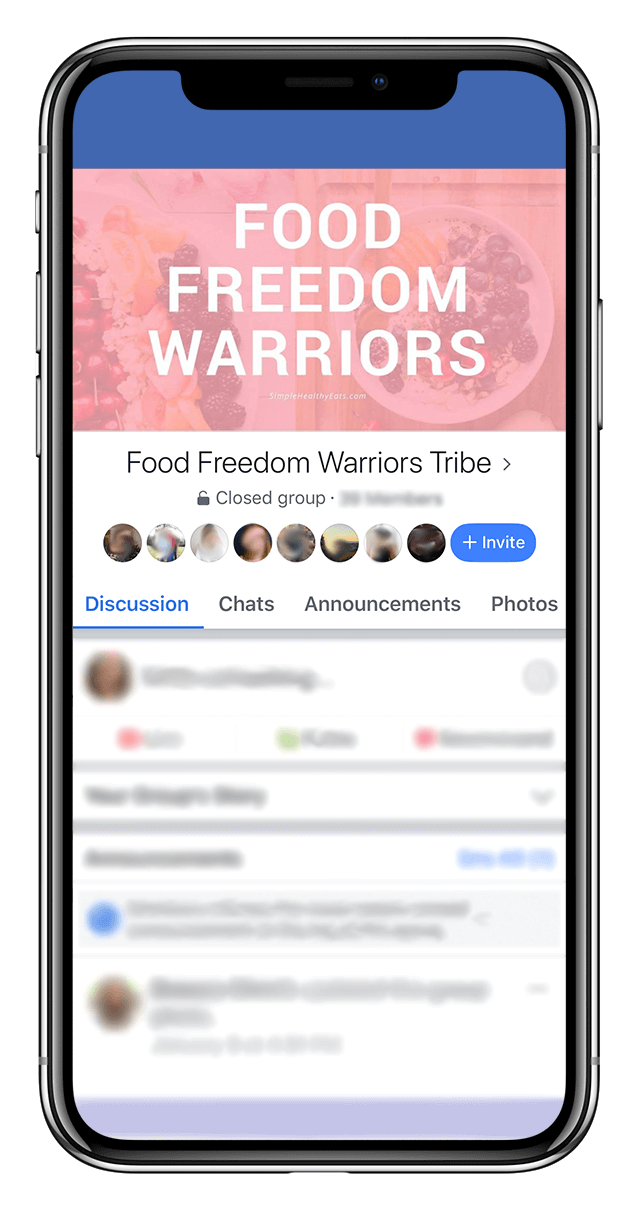 Bonus #1: Unlimited Coaching in the Food Freedom Warriors Exclusive Facebook Group! You can discuss your Food Freedom journey with everyone else who enrolled in the course and I'll be there to answer questions, host Q+A's, and provide extra support and feedback along the way. You'll be able to discuss the coursework, gain crucial support in this transformative time, and celebrate all of your wins together! This freebie alone is worth $279 - because it's essentially unlimited free health coaching by me, a trained holistic health coach from the Institute for Integrative Nutrition.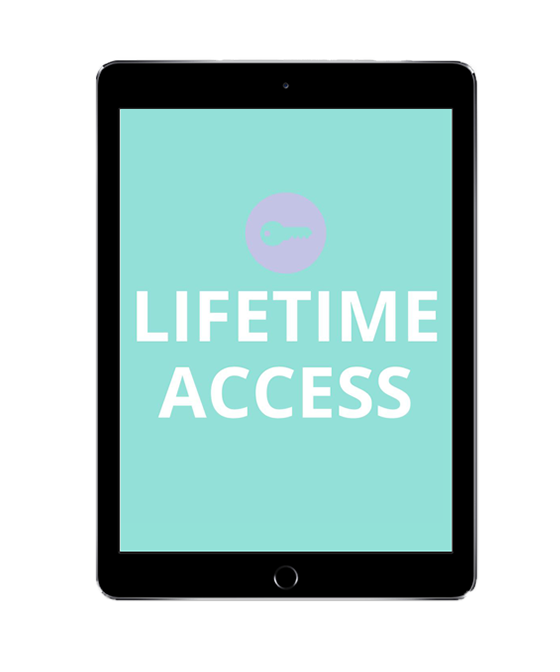 Bonus #2: Lifetime Access with Upgrades + Updates. I'm giving you access to the course forever, and (even better) you get instant upgrades and updates whenever I add them to the course! That means if you buy the course once, you always have the newest and best version. Now don't we wish our smartphones could do that??? ($199 value)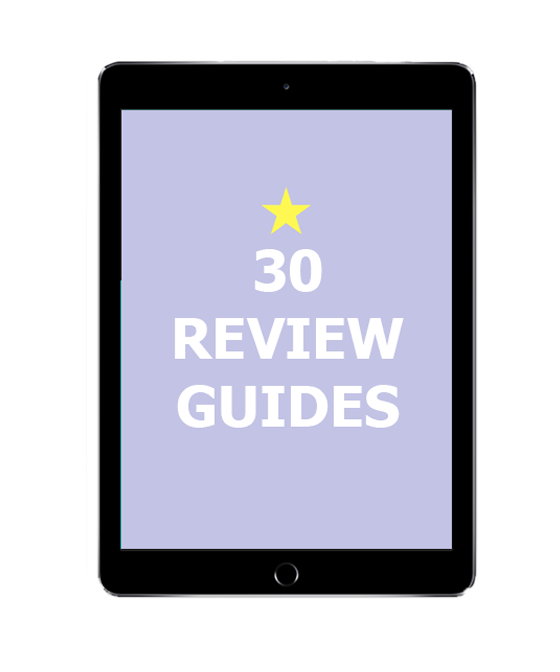 Bonus #3: These guides designed for YOU specifically! This isn't a course for everyone, it's a course for YOU. And why is that a good thing? Because in the course, I'm going to show you how to personalize each lesson, so that by the last day you have your custom tailored plan of action designed for you, by YOU. And when you're doing the workbooks questions, you'll want a brief summary of what you just learned with you. Having all of this makes sure the action-packed content is actually helpful, life-changing, and sustainable. ($50 Value)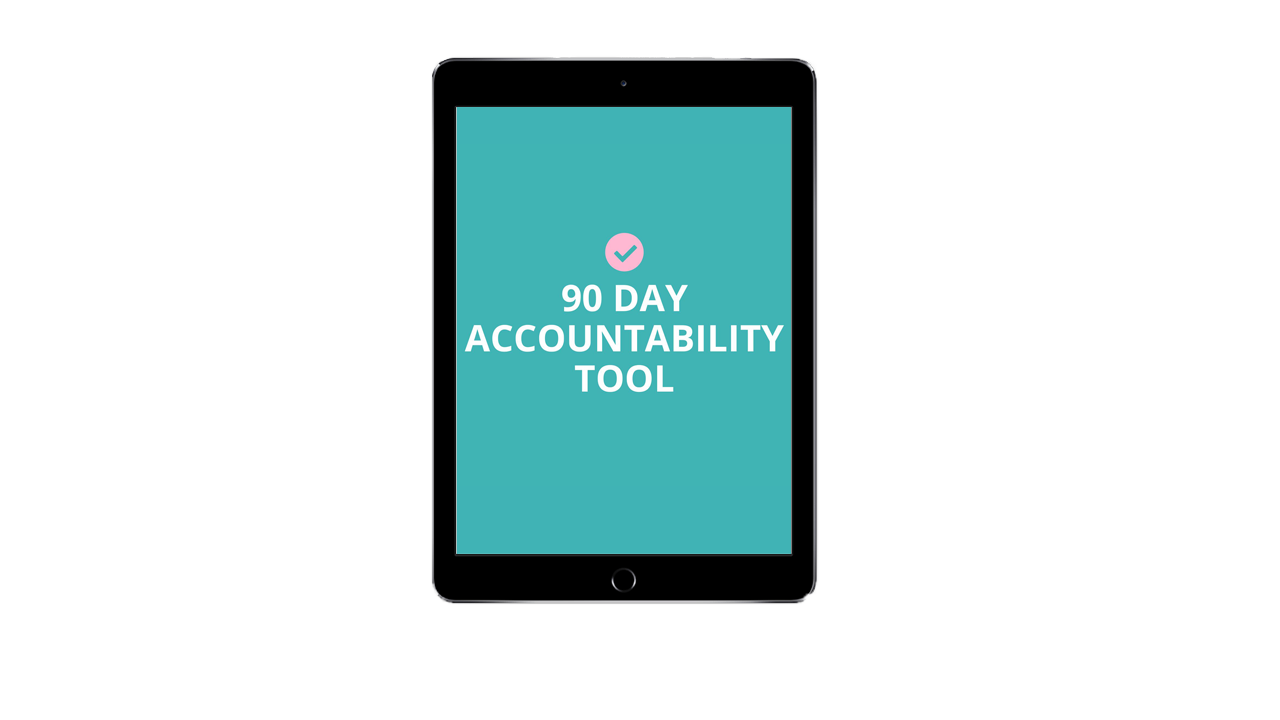 Bonus #4: 90-Day Accountability Tool. It ensures you don't just "quick-fix" your way through the program. It will keep you on track to making a LIFEtime of positive + impactful changes that last! This tool is a full-on coordinated system that helps you create mini goals (that are actually attainable) and that also align with your BIG goals so you're always moving forward in the right direction. ($75 value)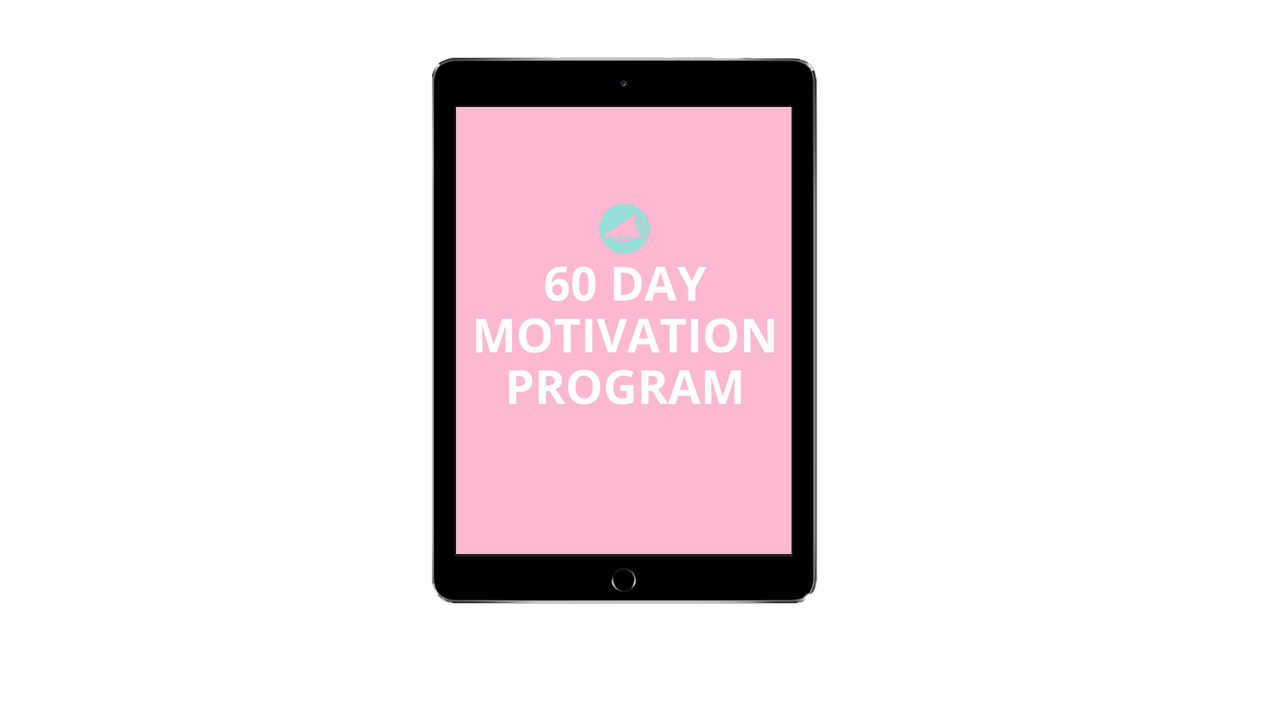 Bonus #5: 60-Day Motivation Program. Because for real, life happens. And I know that. Which is exactly why this program is meant to get you through all the moments where it's all too easy to get off track. But seriously, I won't let that happen :) I'll be with you day in and day out every single step of the way! ($97 value)
When you finish this course, you're actually left with a completely customized road-map for lasting, inspiring change!
Start Your Food Freedom Journey!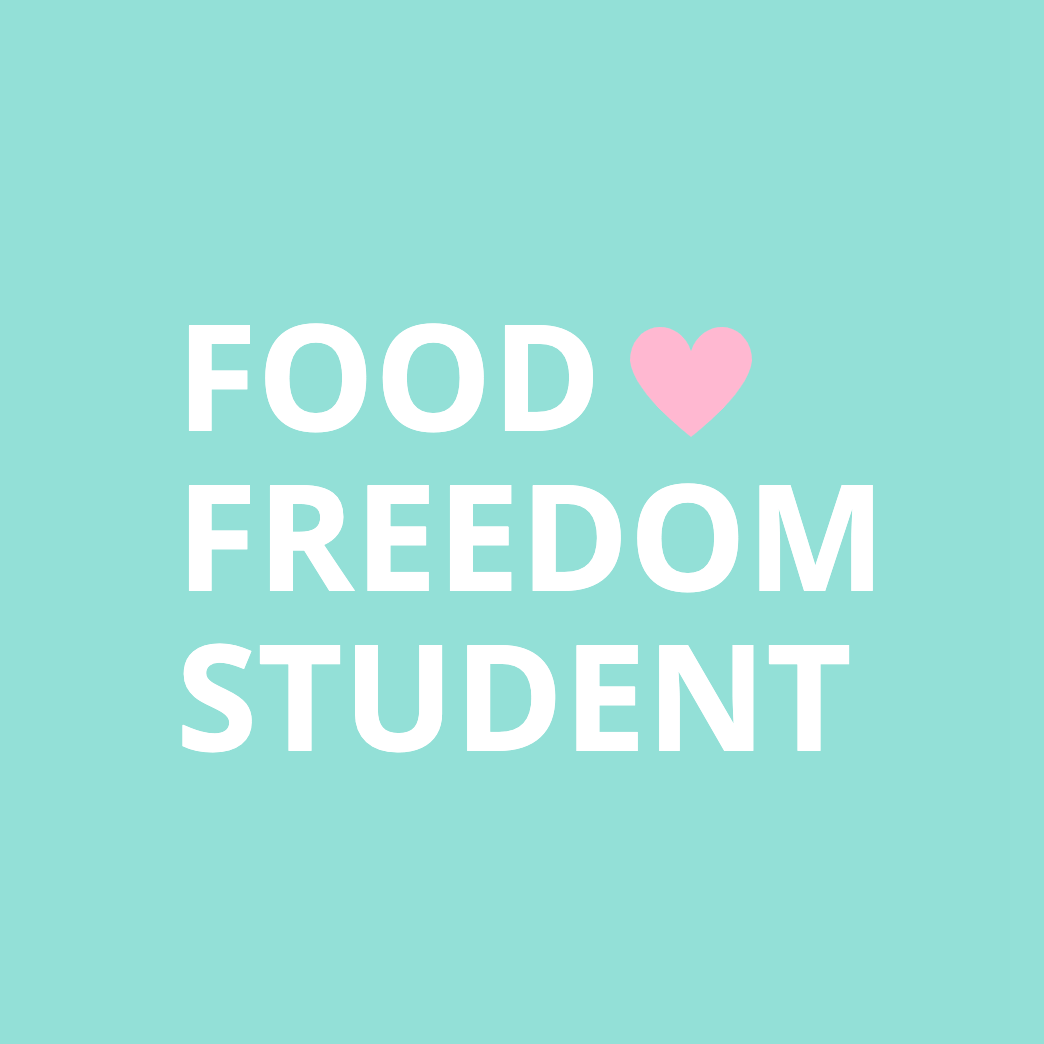 Yes!!! I'm going to journal as much as I can about this and remember the feeling. Right now I'm crazy emotional and I just want to apologize to my body for mistreating it. My body and I both deserve better and I'm so ready to fully take care of myself. Trying not to beat myself up or feel guilty because that'll just lead to more emotional restriction or binging.
- Food Freedom Student, Coaching Group Conversation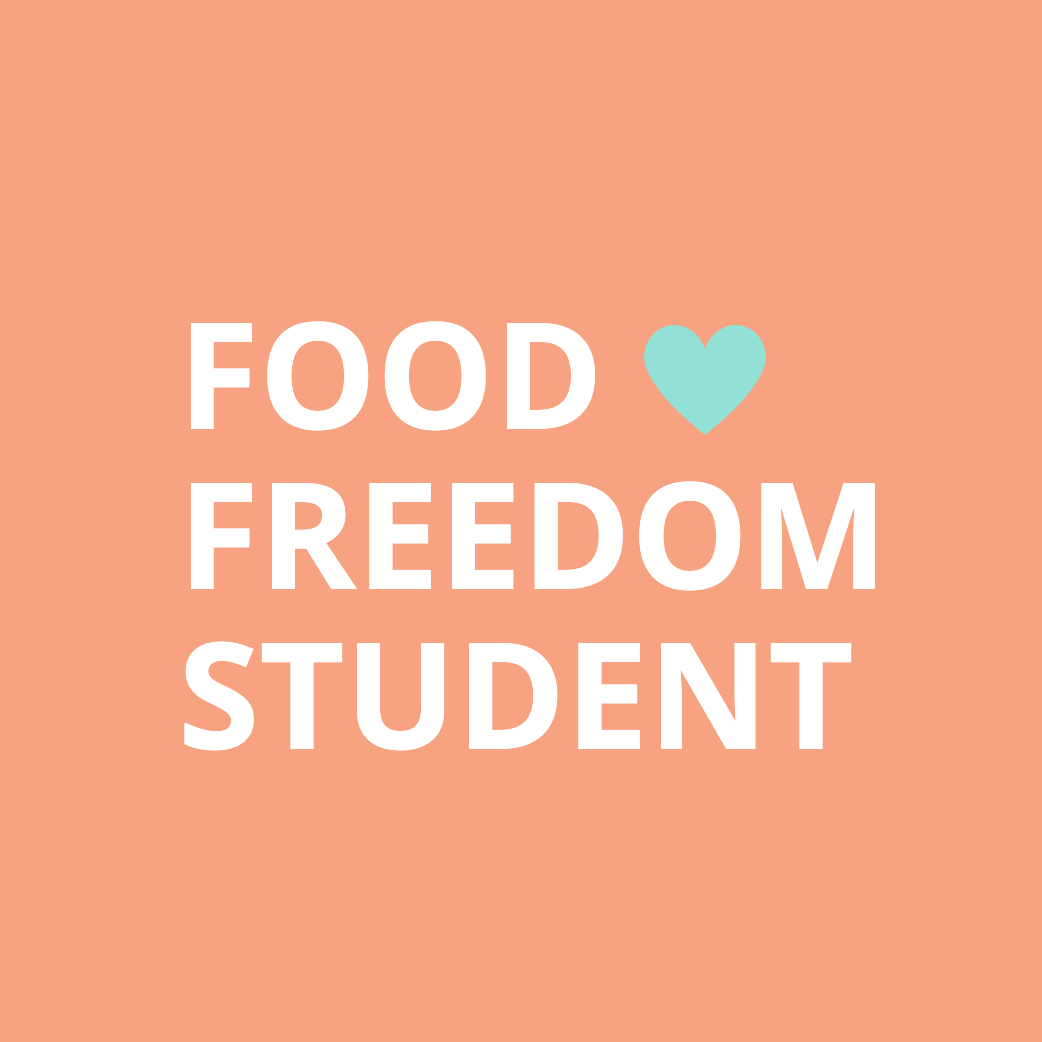 Today my sister and I went to a cafe, I was originally going to order just an Americano because I already had breakfast and I knew we were going to lunch. But my stomach was growling and I was feeling lethargic so I ended up getting a flavored latte AND an oatmeal ginger cookie! Now I feel great and energized and I'm excited for more good food at lunch!
- Food Freedom Student, Coaching Group Conversation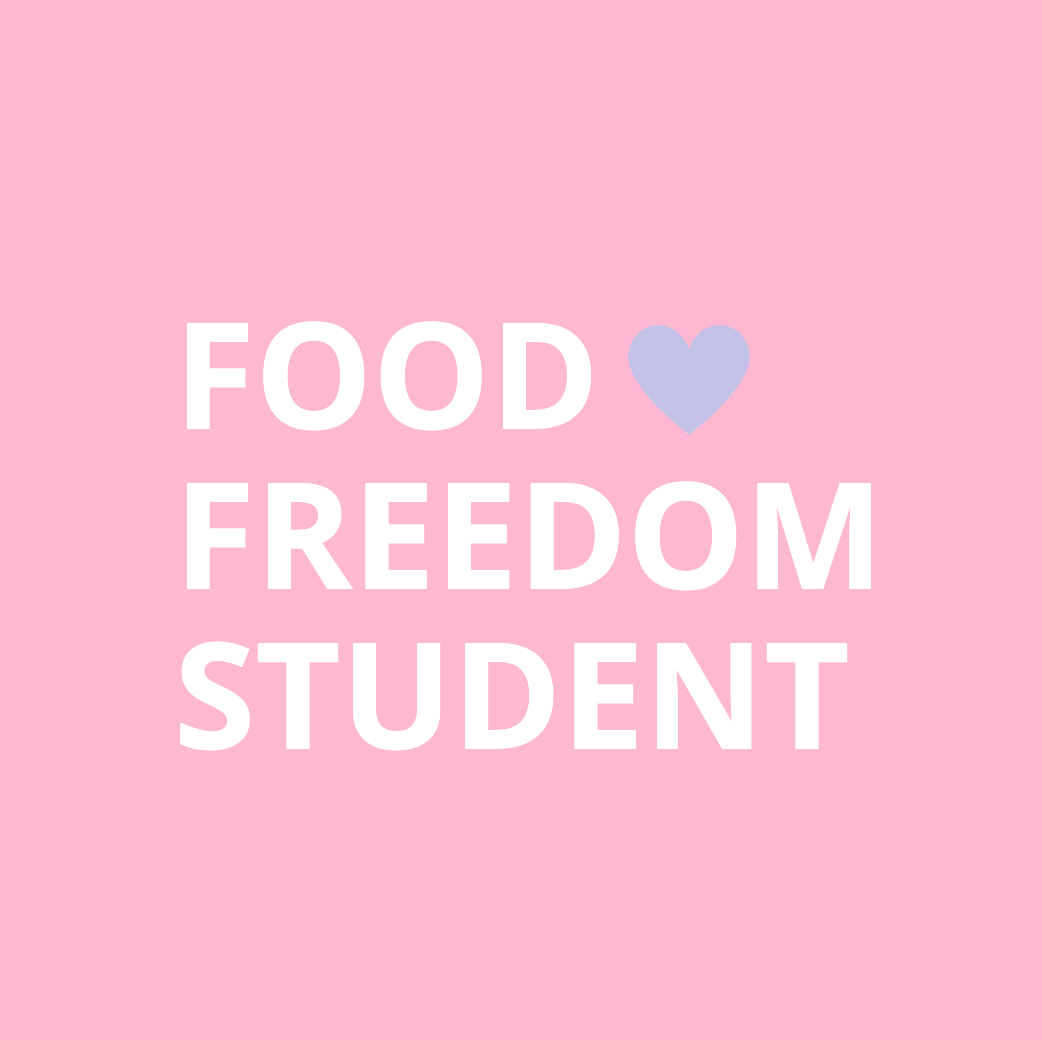 I've been trying to talk myself into deleting my food tracking app since January, but haven't been able to do it. Tonight I was sitting in church feeling super hungry and trying to think what I could eat at home. I remembered that we had some lasagna and it sounded so good to me, but then I thought I don't know if it will fit my macros. It was all I could do to not pull out my phone during church to check. Right then I decided I'm going to delete my app tonight and I'm posting here so I will stay accountable. Thanks and hope everyone is having a great evening!!
- Food Freedom Student, Coaching Group Conversation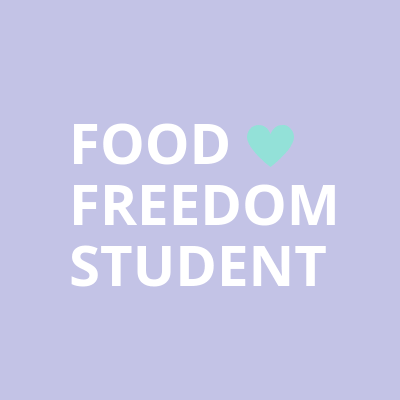 I really like your program, it's helping me so much! I've only been doing it for a week and I've already improved so much!
- Food Freedom Student, Coaching Group Conversation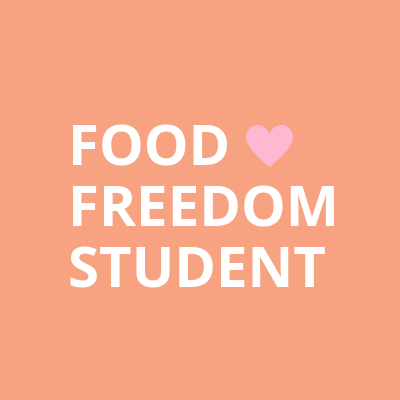 Well.. today my body gave me the CLEAREST sign that it's time to find food freedom. I was completing a very normal, healthy, not too rigorous workout in the gym that usually calms me and makes me feel strong. Today I couldn't finish even the easiest moves because I've restricted lately. I felt weak and so sick. I now feel too ill to make it to my classes and that is not okay. I want to find food freedom so I can get my life back!
- Food Freedom Student, Coaching Group Conversation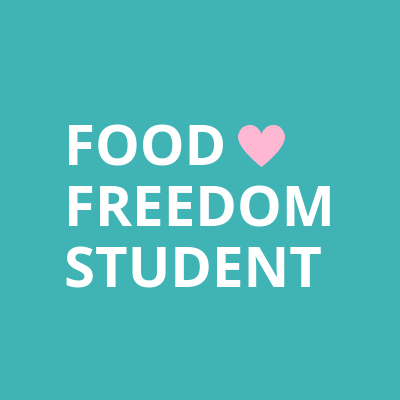 Thank you for opening up and sharing with us. I hope you will find the safe space you are searching for here. This program & this group has been indispensable for me! I am here anytime you need someone!
- Food Freedom Student, Coaching Group Conversation
Get Unlimited Coaching in the Tribe of Food Freedom Warriors!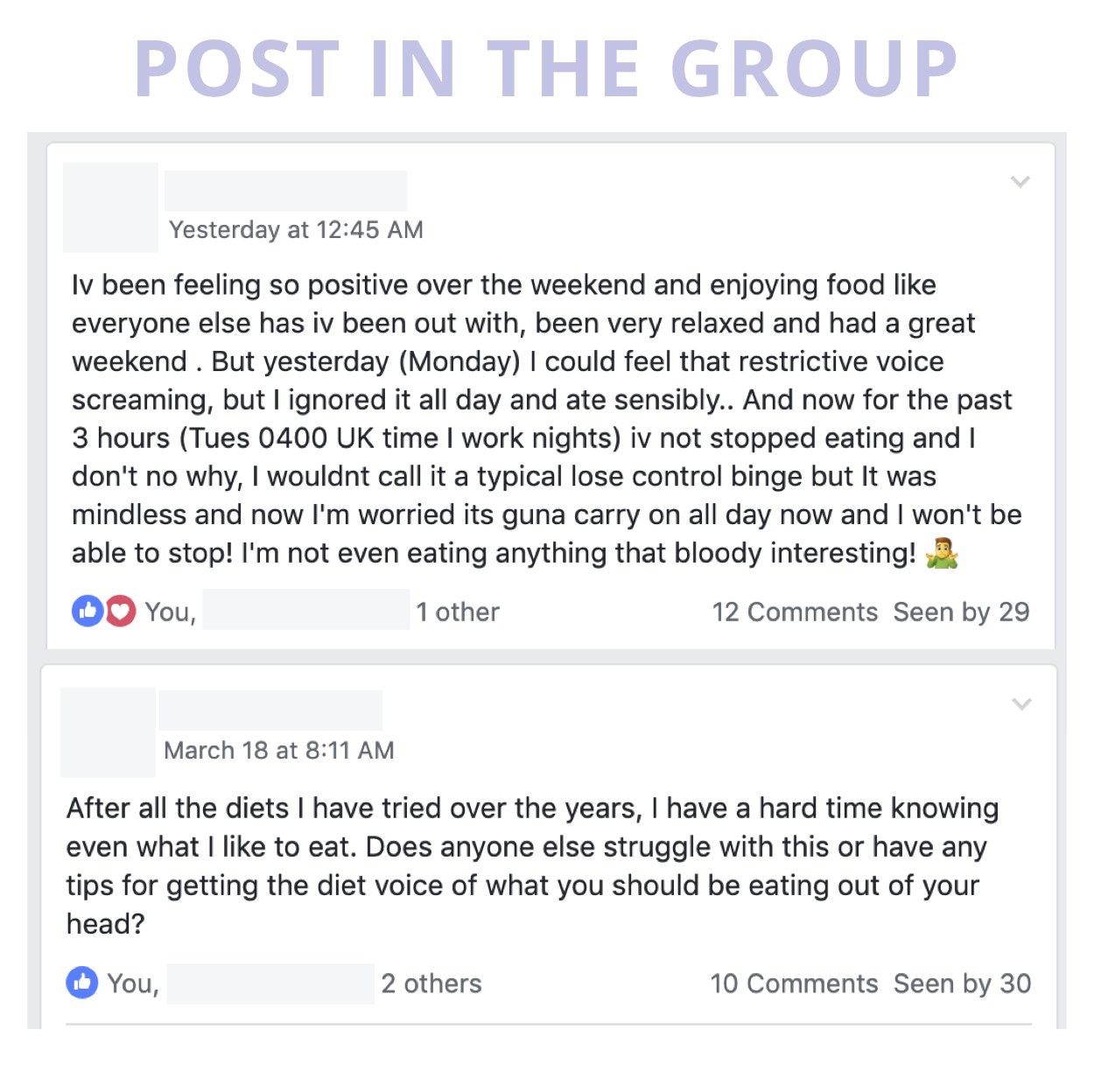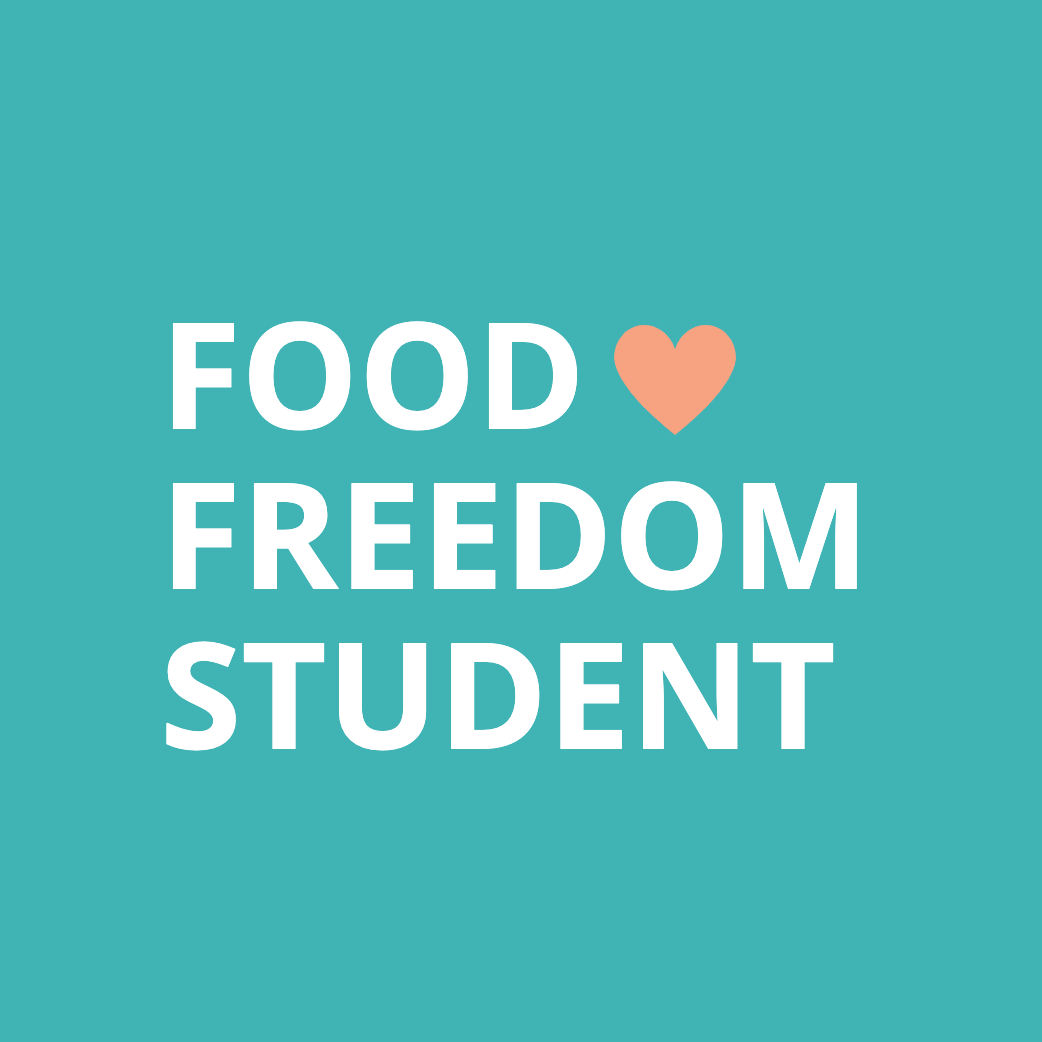 I have not had this mind frame in a long time! I feel so much happier today having this support group, best one I've joined in long time that "gets it" . No more guilt, we can do this!
- Food Freedom Student, Coaching Group Conversation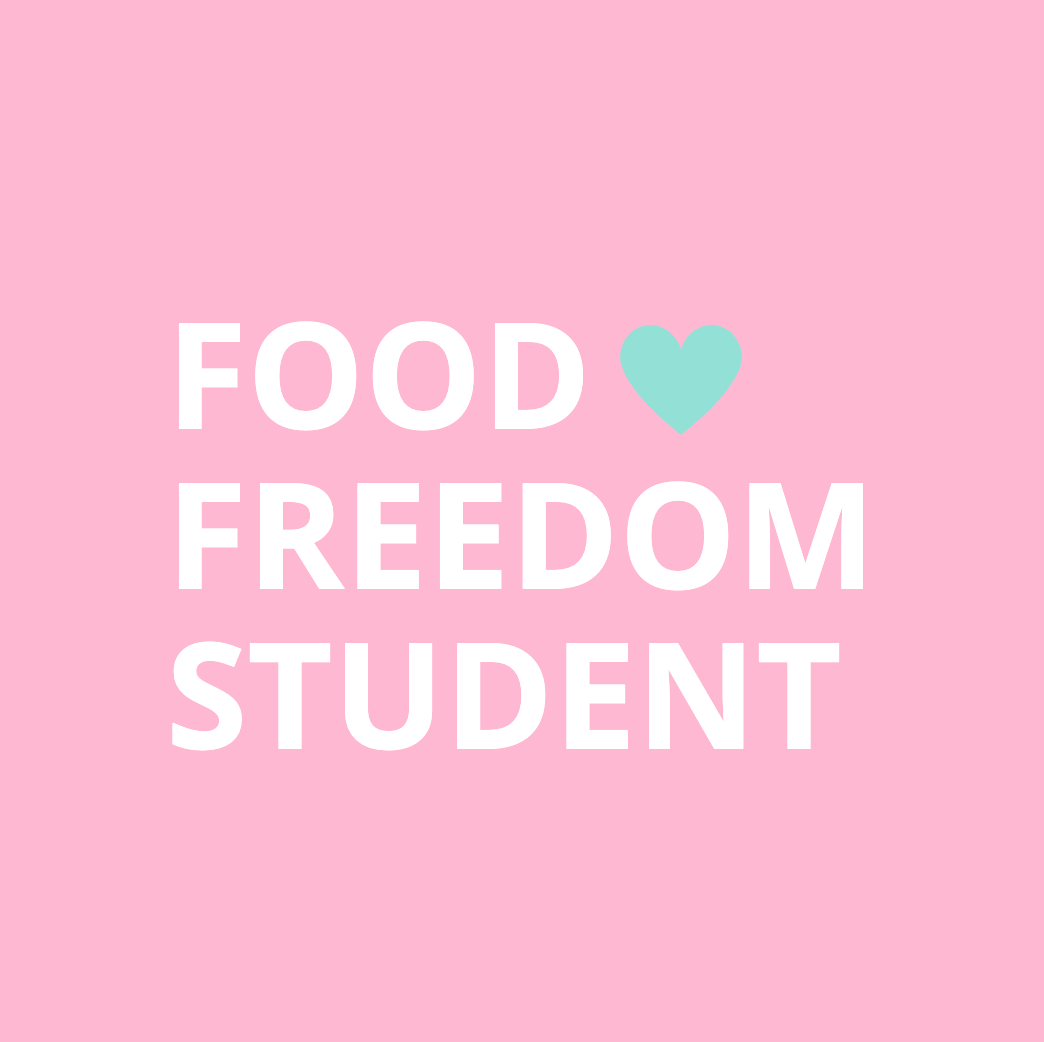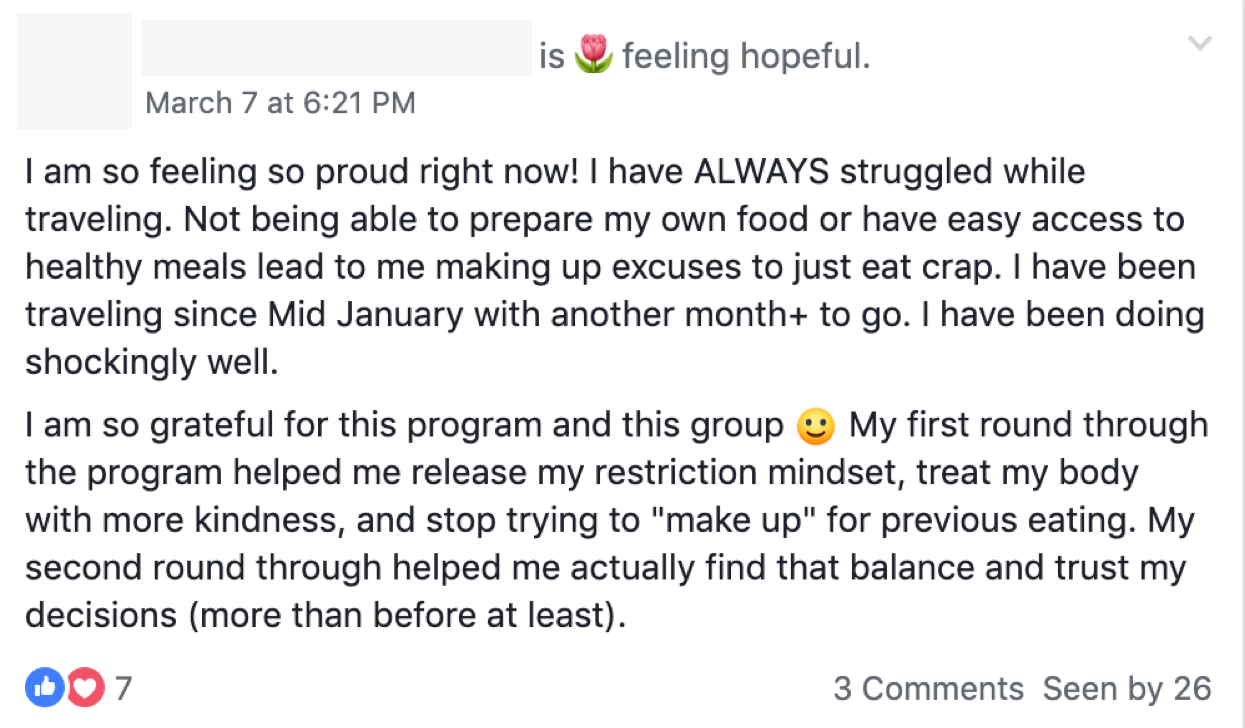 - Food Freedom Student, Coaching Group Conversation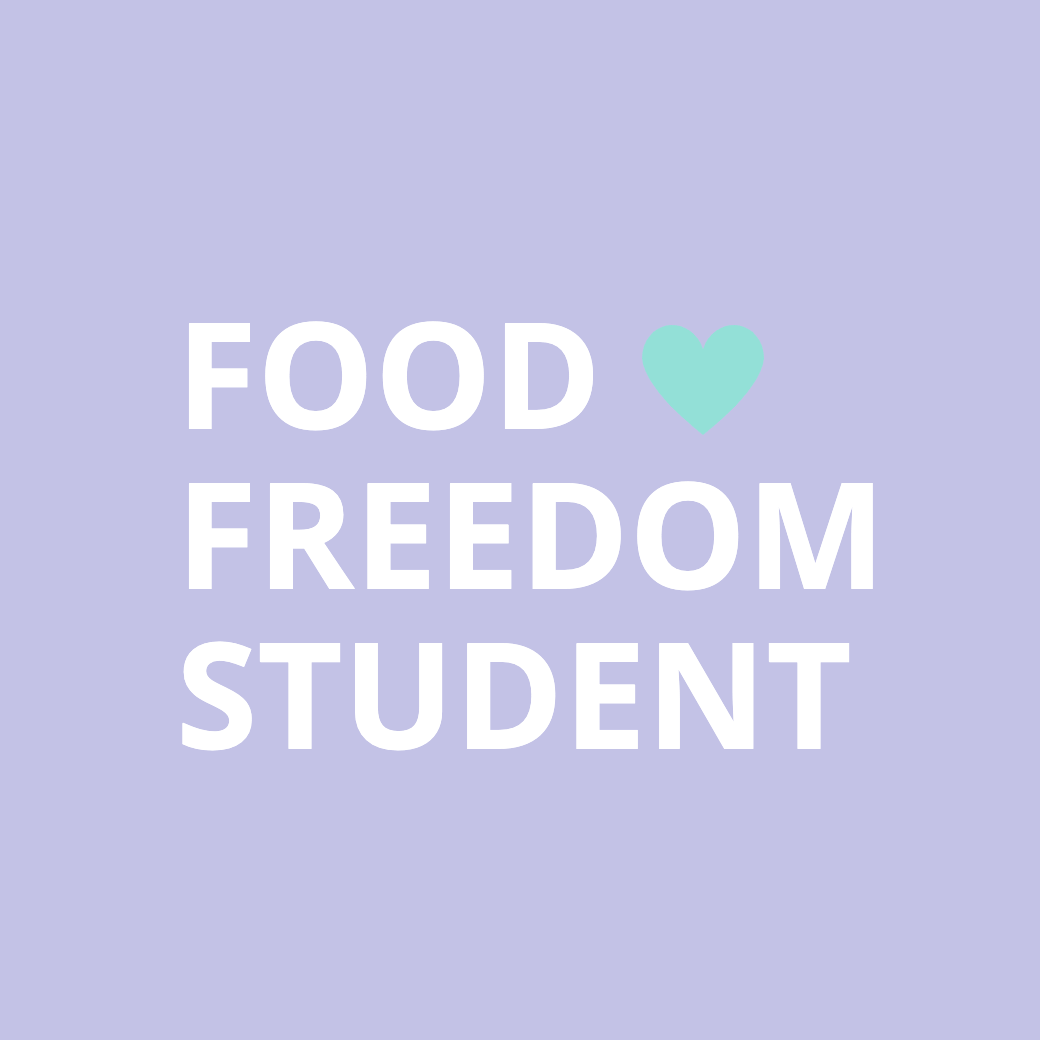 Small victory today! I actually ate food WITHOUT weighing it out or measuring out by volume. I don't know how many calories or serving sizes I had and I don't CARE. Of course, I still ave a lot of work to fo but this is a start.
I almost cried into my bowl of pasta because I was just so relieved and so happy to know that I can EAT without obsessing over the food scale!
- Food Freedom Student, Coaching Group Conversation
Start Your Food Freedom Journey!
YOU HAVE THE POWER TO UNSTICK YOURSELF FROM A MESSY RELATIONSHIP WITH FOOD
+ get support along the entire way!
You have 2 options...
Option #1: Try to learn all of this on your own, all while holding yourself accountable, without the support you could be getting for FREE.
Option #2: Or you I can teach you through videos, workbook, and coaching exactly what took me years of trial and error to figure out. YOU GET ME + MY TRIBE SUPPORTING YOU THE ENTIRE WAY!
Plus You Get My...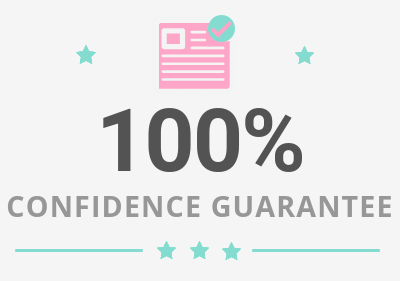 If you complete all 30 days and still have questions that weren't answered in the course, you can absolutely email me ([email protected]) and I will personally add supplement information to the course. I have done my absolute best to cover as many topics as possible to help you reach Food Freedom, but, if you need something specific, I want you to be 100% confident that I will do everything, within my scope of practice as a health coach, to give you everything you need! ($100 value)
Start Your Food Freedom Journey!
Your Instructor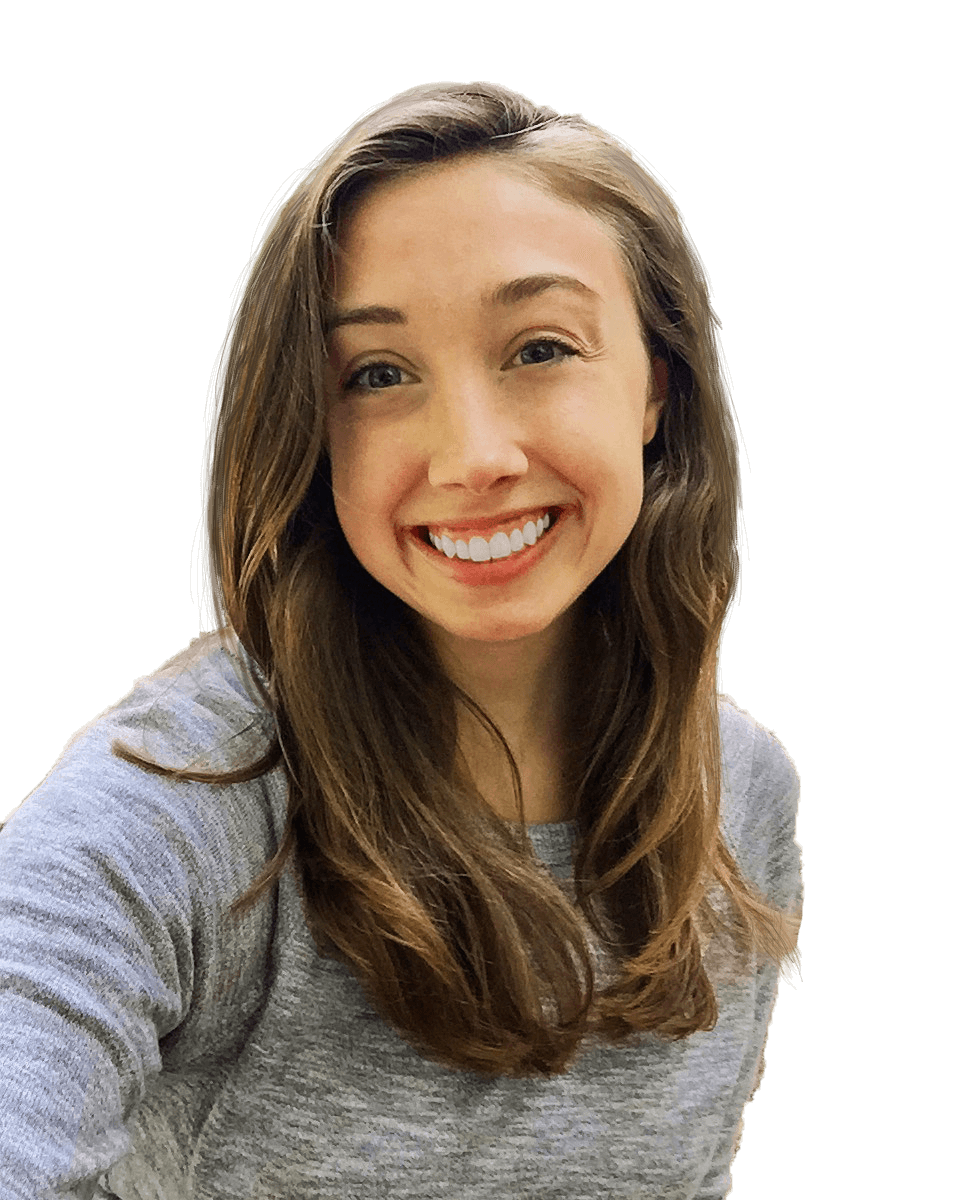 I'm Bree Shook and I train Food Freedom Warriors to heal their relationship with food! I overcame my battle with restrictive dieting, binge eating, and orthorexia - and found Food Freedom in the process! I wanted EVERY woman to feel the empowering strength and confidence of Food Freedom, so I turned my approach into a customizable program. Now you can live a life without food rules and full of freedom to do what YOU love!
If You're Exhausted and Frustrated by All of the Food Rules, Diet Culture, and Other Restrictions You've Been Told You Need To Follow in Order to be Healthy, Happy, and Confident in Your Relationship With Food and Your Body, Food Freedom is the Answer You've Been Looking for.
What my community is saying on Instagram!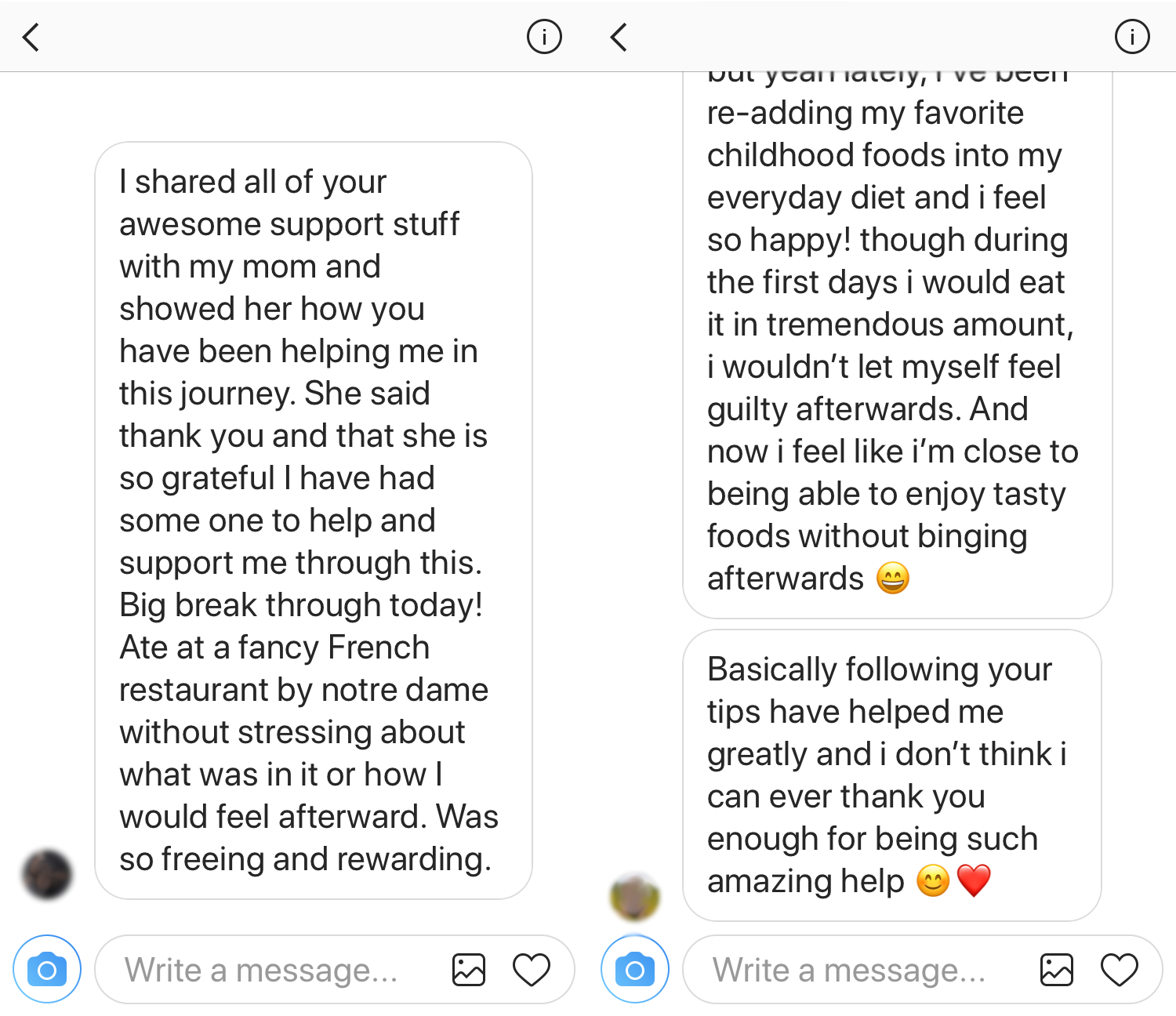 I'M SERIOUS ABOUT MY FOOD FREEDOM STRATEGIES
+ making this course as easy as possible for you to enroll in!
Other coaches charge $1000 per MONTH (I know, it happened to me and I was like oh my goodness, no way!) to teach you their tips.
I realize that my course is WAY more valuable than the price I'm charging... which is how it should be!!
I want to help you LOVE your healthy and happy relationship with food as best I possibly can! The 30 Day Food Freedom course is my way to help you learn what took me years to learn... because believe me, I WISH I had this course when I was struggling! I want YOU to be happy and healthy, as fast, simply, and easily as possible.
If You're Here, You're Serious About Getting The Best Results!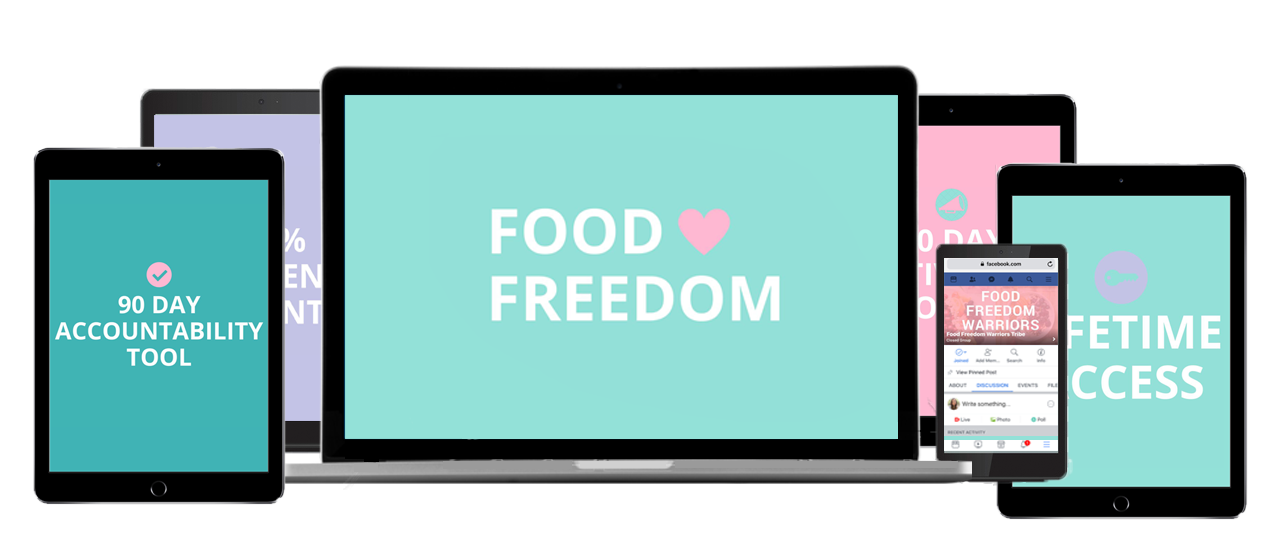 Unlimited Private and Group Coaching ($279 value)
800+ Minutes of Step by Step Coaching Videos ($247 value)
30 Supplemental Guides for Easy Reviews ($50 value)
The Food Freedom Workbook ($30 value)
100% Confidence Guarantee ($100 value)
Lifetime Access to Updates and Upgrades ($199 value)
The 60 Day Motivation Program ($97 value)
The 90 Day Accountability Tool ($75 value)
Total Value: $1,246.00
Get Instant Access To ALL The Bonuses (For FREE) When You Purchase The Course Right Now!
This is a one-time payment and you get access to me, my coaching group, and any new course materials for LIFE (this is 100% the real deal!) I have the power to offer you support at this price because coaching does NOT have to be expensive. Food Freedom is about supporting YOU in every way I can.
Start Your Food Freedom Journey!